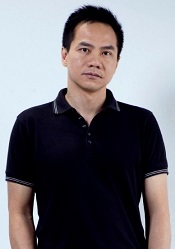 Mr. TANG Mathew

Master of Fine Arts in Creative Media (2004)
School of Creative Media, CityU

Founder & CEO
Movie Addict Productions


"In 2004, I wrote, edited and directed my debut feature film《b420》, which was also my thesis work of my MFA program, and received:
-The Grand Prix Award in The 19th Fukuoka Asian Film Festival
-The Best Film in The 4th Viennese Youth Int'l Film Festival
In 2008 and 2009, I was the Vice President of Celestial Pictures. I also received The Chief Executive's Commendation for Community Service, HK Government (Awarded for the contribution to the HK Film Industry) during that year.
From 2009 to 2012, I was the Head of Productions in EDKO Films Ltd. In the summer of 2012, I founded Movie Addict Productions (www.movieaddict.asia) and the company has produced 4 movies since then.
Since 2007, I have produced over 10 movies including the blockbuster works: Forbidden Kingdom (功夫之王), Cold War (寒戰), Finding Mr. Right 1 & 2 (北京遇上西雅圖 1 & 2). I have also been actively participating in different works in the Film industry as listed below:
-2011 Network of Asian Fantastic Films (NAFF) @ Puchon Int'l Fantastic Film Festival – Jury Member
-2014 HAF (Asia Film Financing Forum/FOX) Chinese Film Development Award – Final Jury Member
-Hong Kong Screenwriters' Guild – Invited Executive Member (since 2013)
-Hong Kong Film Development Council – Panel of Examiners (since 2011)" (Dec 2016)
[
back
]