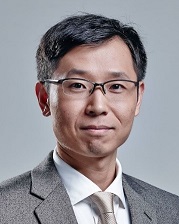 Prof. JIANG Yugang

Doctor of Philosophy (2009)
Department of Computer Science, CityU

Professor
School of Computer Science
Fudan University, China


"I am currently a Full Professor in School of Computer Science, Fudan University, Shanghai, China. My Lab for Big Video Data Analytics at Fudan conducts research on all aspects of extracting high-level information from big video data, such as video event recognition, object/scene recognition and large-scale visual search. I started to explore this exciting research area when I was a PhD student in the Computer Science Department at CityU during 2006-2009, advised by Professor Chong-Wah Ngo.
Over the years, my research work has led to many awards, including "emerging leader in multimedia" award from IBM T.J. Watson Research in 2009, early career faculty award from Intel and China Computer Federation (CCF) in 2013, the 2014 Association for Computing Machinery (ACM)'s China Rising Star Award, and the 2015 ACM SIGMM Rising Star Award. For my contributions to both basic research and real application systems, I also received science and technology achievement awards from key national agencies such as China Ministry of Education.
All these would not be possible without the exceptional quality of postgraduate training I received at CityU. I would like to take this opportunity to thank all the faculty members and staff in CityU CS, who have certainly helped me in achieving my career goals." (Dec 2016)
[
back
]