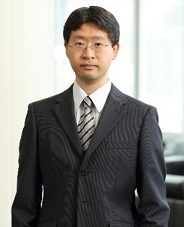 Prof. FUNG Yu Kit Simon

Doctor of Philosophy (2006)
Department of Accountancy, CityU

Professor
Department of Accounting
Deakin University, Australia


"I am grateful for the opportunity to study at City University of Hong Kong (CityU) for my PhD in Accounting in early 2000s. During that few years I was exposed to cutting-edge accounting research paradigms, obtained valuable experiences and guidance from the excellent supervisory team, and met internationally renowned scholars during their visits to CityU and academic conferences. I was also invited to present my research works at overseas academic institutions and conferences, which were financially supported by the department and SGS.
My research interests mainly focus on the information perspective of capital market research, and I developed this interest with invaluable advice from and discussions with my supervisor at CityU, faculty members and other visiting scholars. Upon graduation in 2006, I started my academic career at The Hong Kong Polytechnic University, applied what I learnt from CityU and continued working with CityU faculties as well as my supervisor.
Some of my academic publications that appear in good journals are much benefited from my network developed through my CityU study. I was promoted from Assistant Professor to Associate Professor at The Hong Kong Polytechnic University in 2010, and recently joined Deakin University at Melbourne, Australia as a Professor of Accounting in September 2016. All the above-mentioned moves would not be made possible without my first step at CityU. I am proud of being a PhD graduate of CityU and looking forward to hearing more good news of CityU both locally and internationally." (Dec 2016)
[
back
]