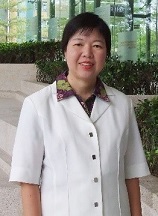 Prof. CHAN Ka Wah Kara

Doctor of Philosophy (1997)
Department of Applied Social Studies, CityU

Professor
Department of Communication Studies
Hong Kong Baptist University


"The secret of success in a research journey is curiosity and passion. In the past 20 years, our research team built a research program in the interaction of children, youth and media. It contributes to the understanding of social psychology and media effect. The first milestone was the securement of a government grant on "Children and Consumers".
Professor James U. McNeal, our collaborative researcher, shared with me inside stories of publishing and gave me many good advices. The unexpected school break for the SARS outbreak gave us time to prepare the first book manuscript "Advertising to Children in China". It also triggers us to continue the line of enquiry to the study of youth and consumption.
The second milestone was a visiting fellowship opportunity supported by Hong Kong Baptist University to get in touch with like-mind researchers at Copenhagen Business School and Aarhus University. A prolific program with scholars from Denmark on the tween girl study and studies promoting healthy eating among adolescents was established.
The third milestone was my appointment to serve as the convener of a working group on Environment, Health and Sustainability of the David C. Lam Institute for East-West Studies. I revitalize my research interest in environment and health issues. I was blessed to have opportunities to work with many talented persons in my academic life. Dr. Anna Hui of City University of Hong Kong invited me to join her team on researching creativity. A happy surprise was the hiring of Mr. Ng Yu Leung, a psychology graduate of City University of Hong Kong, as our research assistant. He is such an intelligent and hard-working young man that pushed our research program forward.
Over the years our research team published over 120 journal articles and book chapters, edited/authored five books, and produced 14 episodes of teaching videos. Four journal articles received Emerald Literati Network Awards. I am grateful to City University of Hong Kong for preparing me to be a visible researcher." (Nov 2013)
[
back
]